Wow we are loving this new Monochrome trend that it in but we know that fashion can some times be a little costly!
Why not head on over to Kmart where they have the latest trends at a fraction of the prices!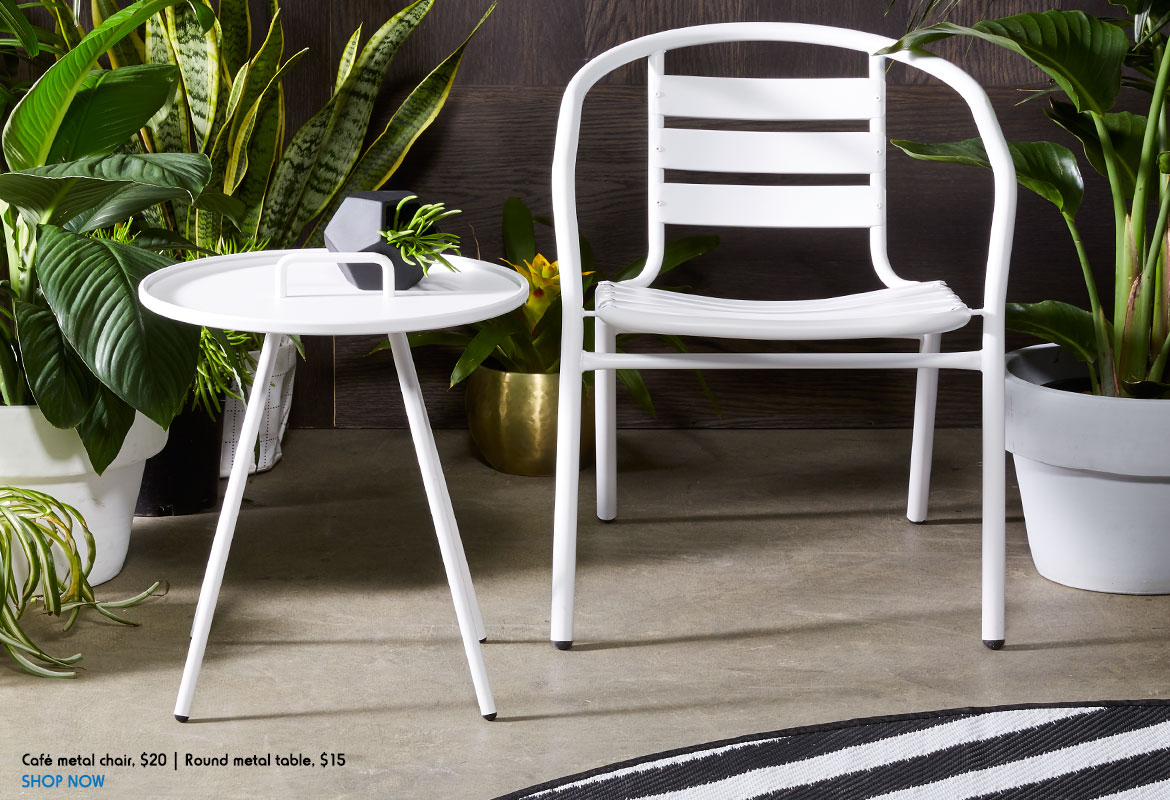 The monochrome trend has made its way into the fashion world and interior design, so it's no surprise it's now making its way outdoors. Check out our black and white outdoor range and see how easy it is to update your outdoor space with these monochrome favourites.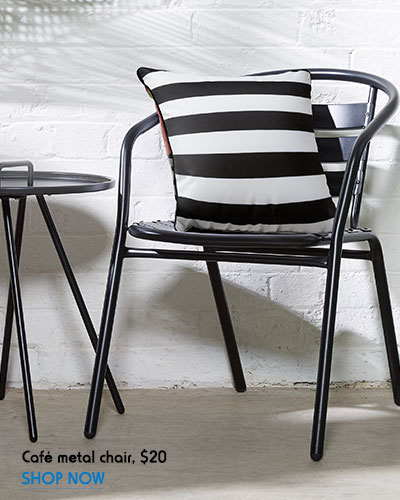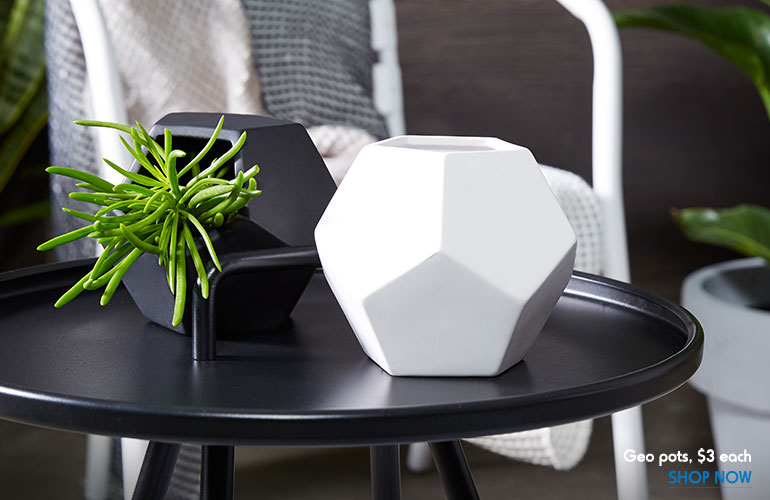 Work monochrome into your outdoor space by starting with these steel-framed café chairs and table. Introduce a hint of greenery with these geometric pots, and pull together your setting with this patterned UV and water resistant outdoor rug. Finish off the monochrome look with this customisable modular wall art and striped cushion.